Back to all posts
Posted on
Shayna Sinclair appointed Susa Creek School Principal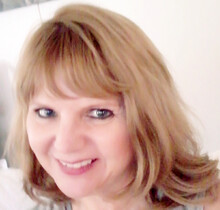 Northland School Division (NSD) is pleased to announce the appointment of Shayna Sinclair as Susa Creek School Principal. Sinclair joins the Susa Creek family after spending two years teaching elementary students at St. Theresa School in Wabasca-Desmarais.
"I cannot express enough gratitude to the St. Theresa School staff for the love and support over two years," said Sinclair. "I am thrilled to be moving to Susa Creek and cannot wait to greet the students, staff and families of the community."
Throughout her 24 year career in education, Shayna has served as an Acting Principal at St. Theresa School, Level Land Academy in Beiseker, Alberta, Pine Ridge School and Red Earth Creek School.
Sinclair says one of her greatest strengths is the ability to form relationships with school stakeholders including students, staff, parents and community members. Shayna has worked in a number of schools with high First Nations, Métis and Inuit student populations, which she says has given her a strong insight into the culture and traditions of First Nations and Métis people.
Sinclair obtained a Bachelor of Education from Union College in Lincoln, Nebraska. In addition to her Bachelor of Education degree, she completed professional learning sessions for literacy, for students with behaviourial diagnosis and Truth and Reconciliation.