District Emergency
School closures due to Evacuation Orders
School Closures due to wildfires
Career Pathways School, Wabasca Alberta
Mistassiniy School, Wabasca Alberta
St. Theresa School, Wabasca Alberta
Calling Lake School (school will re-open on Monday, June 17, 2019)
Chipewyan Lake School
Pelican Mountain School (Sandy Lake)
Paddle Prairie School
Any decision regarding school operations will be announced once more information becomes available.
Evacuation Orders
Sunday, May 26, 2019, at 6:00 p.m.: Paddle Prairie Métis Settlement
Re-entry for communities previously under Evacuation Order
Wednesday, June 12, 2019: Phase 3 Re-entry (Return of Residents) for Wabasca-Desmarais, Sandy Lake and Chipewyan Lake. The threat of wildfire still exists for the above-mentioned communities. As a result, an eight (8) hour Evacuation Alert will remain in effect.
Question and Answer page for students, parents, staff impacted by the wildfires
Click here to view the Question and Answer page.
School News
Susa Creek students create arcade games using cardboard
Posted on

May 16th, 2018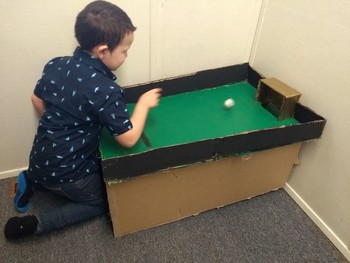 Check this out! Susa Creek School discovered a really cool way to reuse cardboard. As you can see in the photos, students created arcade games using cardboard. This learning experience helped students better understand structures, geometry, and measurement in Math. The idea to create arcade games using cardboard came from the Caines Arcade website http://cainesarcade.com/schools/activitykits/.